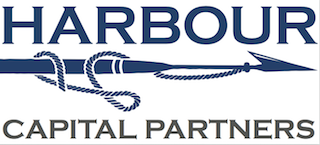 Harbour Capital Partners mission is to leverage the insight and expertise of our team of advisory, investment, and consulting specialists to generate superior direction in many areas such as:
1. Investor relations.
2. Mergers or acquisitions.
3. Business planning.
4. Business consulting.
5. Business development.
6. Initial Public Offerings (IPO) or Private placements.
7. Feasibility studies and sector research.


In a world awash in so much contradictory information; insightful, logical, and unemotional reasoning is often in short supply. Harbour Capital's edge is its ability to utilize the know-how of our experts and outside partners collaborating together to best exercise our firm's substantial resources. We believe that the secret to our success is being caring, patient, understanding, and building trusting relationships.

We have a unique view of what matters and what works when capitalizing on drivers of business performance and value creation opportunities. With years of experience working with companies to share, analyze, and apply proven practices to help you unlock your full potential. We believe that you should never be complacent or become stagnant in your business's growth. You must always be moving forward. The reality is that you can always be doing better than you are doing now. Your competition is.

We aspire to help you recognize those opportunities both big and small to help expand and enhance your business. We focus on the right elements that will transform your business and raise revenues and profits. Moreover, we intend to work very closely with you to help your team achieve the businesses absolute best.

                                                                   Harbour Capital's Strategy

Harbour Capital Partners senior leaders and their teams provide your company with exceptional insight and actionable solutions to transform your business operations. This unique approach enables executives to harness peer perspectives and tap into breakthrough innovation without costly reinventions of the business.

The Harbour model works by:
1. Focusing on identifying what your common challenges are;
2. Using world-class research to recognize and build upon proven solutions that are accessible using it to your advantage; and
3. Leveraging a global service infrastructure to deliver these insights and best practices with a large variety of tools that suit your needs.

Above all, we have made it our number one priority to serve the needs of our clients. This commitment to our clients is reflected in our company's culture that highly values integrity, utmost professionalism, and a passion for excellence.

We understand the image of the industry that we do business in and made a promise in the very beginning that honesty and trust would mean everything to Harbour Capital Partners to that end, there is no concealing or distorting of information at Harbour Capital Partners. This approach also leads us to operate with prudence, discipline, a long-term perspective, and the distinct knowledge that trust is something we must earn from you every day. Honesty and Integrity Are Absolutely Essential for Success in All Areas of Both Life and Business.